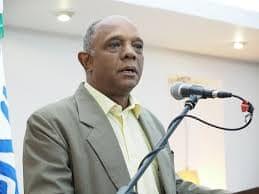 Fernando Arturo Peña
Director, Dominican Observatory of Public Policy (ODPP-UASD)
He is a professor-researcher in the schools of Political Science and Sociology. He studied Political Science at the Autonomous University of Santo Domingo (UASD) and a Master's in Sociology at the University of the Basque Country. He completed specialties in Law and International Relations and Political Science.  
He is graduated from the Dominican Institute of Journalism (IDP), specialist in Popular Education, Research Methodology and Project Formulation and Evaluation. He has worked as a researcher and consultant at the Dominican Agrarian Institute, NGOs and international agencies; cultural activist, student and popular leader, lecturer and columnist. He has published books individually and co-authored.
He is the Coordinator of the National Space for the Transparency of the Extractive Industry (ENTRE), and of the Citizen Forum (FC), and a representative of Civil Society in the MSG of the Dominican Republic.