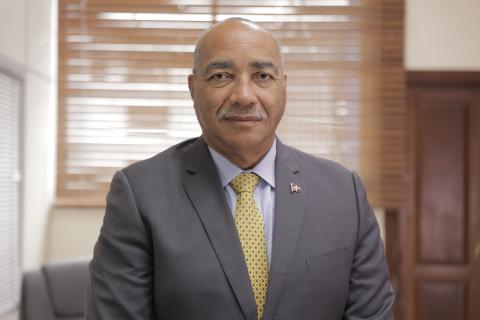 Miguel Angel Díaz
Vice-Minister of Mines, Dominican Republic
Mr Miguel Angel Díaz was appointed Vice Minister of Mines in the Ministry of Energy and Mines of the Dominican Republic in August 2020.  Mr Miguel Díaz has 35 years of experience assisting the mining industry in solving and preventing environmental problems: developing expertise in Acid Rock Drainage (ARD); waste characterization (solid and liquid); socio-environmental impact assessment with IFC standards / Equator Principles; closure planning and due diligence of mergers and acquisitions. This experience has enabled him to propose solutions that take advantage of the strength of technical aspects while at the same time minimizing the limitations of current technology.
Additionally, as manager of environmental and research projects lasting two to three years, he has led multidisciplinary teams within different cultures and countries and involving a variety of metals. Having worked in twenty different countries in Europe, Africa and Latin America and through short and long-term studies/assignments, he has developed very diverse skills and abilities including a good understanding of the different perspectives of stakeholders, customers and work teams.
As Technical Director, he led the environmental team at Amec Foster Wheeler (now Wood PLC) based in Ashford, Kent, United Kingdom, until October 2015. Since his return to Santo Domingo in November 2015, he has worked in the role of Director of Permits and Compliance for the environmental remediation project – Las Lagunas Tailings Dam (2016 - 2018).  From April 2016 to August 2020, he was President of the Dominican Geological Society (SODOGEO).