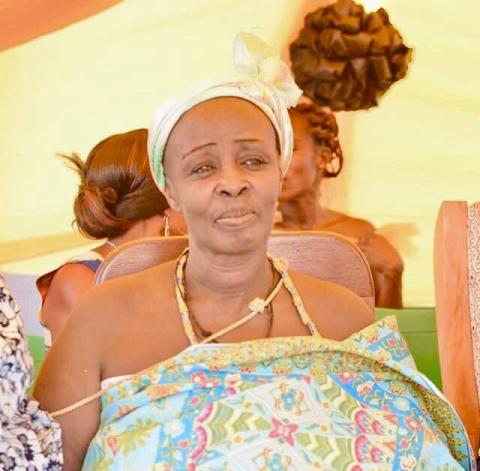 Nana Akua Dehye II
Queen Mother of Sanzule, Ghana
Nana Akua Dehye II, the Queen mother of Sanzule was born on the 10th June,1960. She is the traditional female leader drawn from the relevant royal lineage of Adahonle (Oyoko) Family of Sanzule.

Nana Akua Dehye II was enstooled as the Queen mother of Sanzule on the 2nd October, 2010. She is mostly responsible for women's and children's issues in the Community of Sanzule. She is represented by her Divisional Chief, Nana Asafo Boakye II, Chief of Sanzule. Nana Akua Dehye II always had interest in vocational skills so she sort apprenticeship in catering services and after graduation started her own business. She later became the matron for Railway Canteen and later was the C.E.O of Aggie's Restaurant and bar at Takoradi.

Nana Akua Dehye II is a strong representation for the women fraternity within Sanzule community. She has been an advocate for gender equity. Nana Akua Dehye II till date has advocate for women inclusive and participation and significant voice in social enterprises through her symbolic role and the queen mother's court. During the reign of Nana Akua Dehye II and Nana Asafo Boakye III, Eni Gas Exploration and Production limited was established and they have worked hand in hand in seeing a lot of developmental projects and programs that have positively influenced the community. In the month of December, 2022 Nana Akua Dehye II played an active role in mobilizing her subjects making the success, the Energy Transition Workshop that was organized by CEDA and GHEITI for the people within the oil and gas enclave.