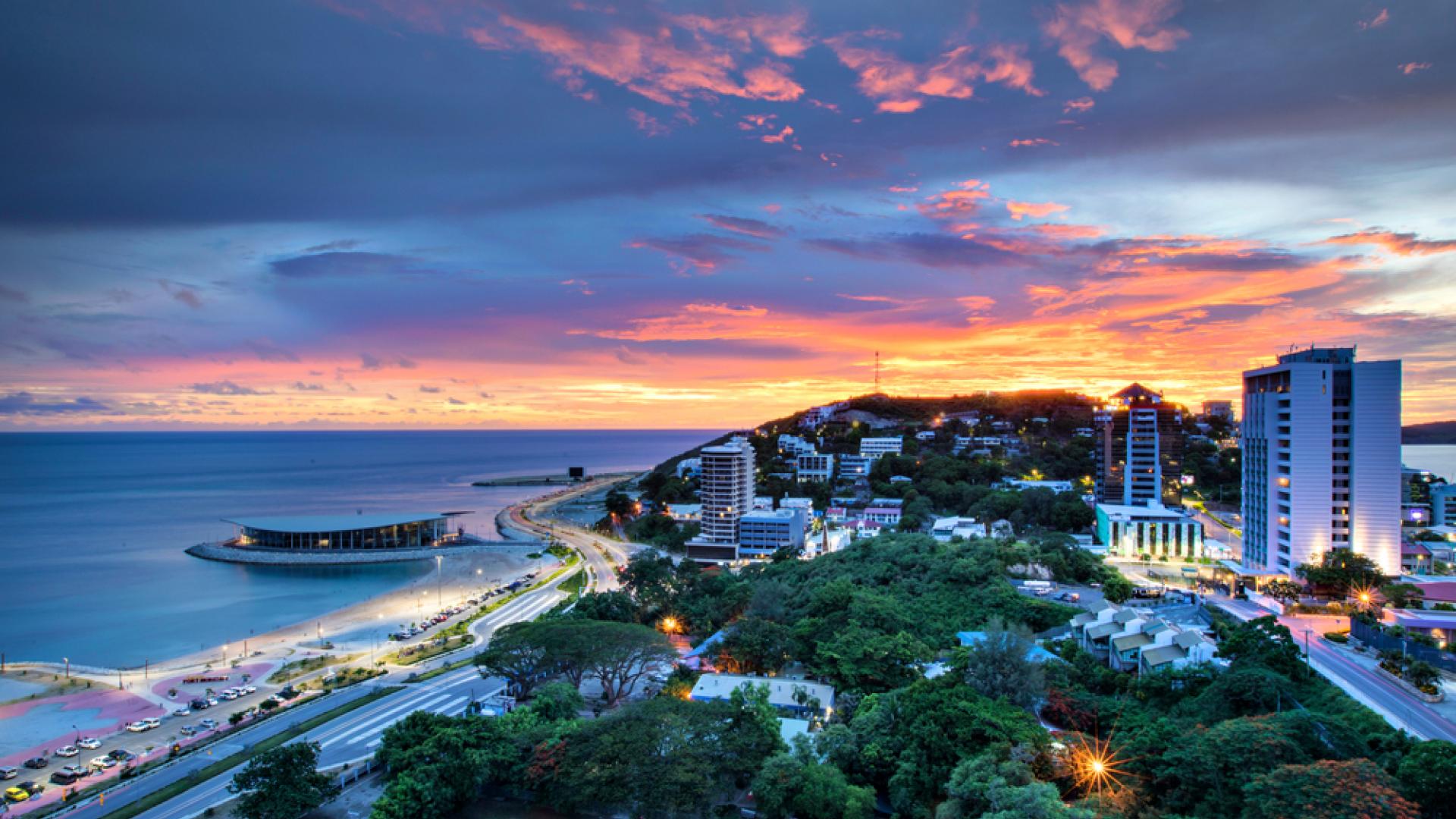 Overview and role of the EITI
Papua New Guinea is a significant producer of gold, nickel, silver, cobalt and natural gas. The extractive sector plays a vital role in Papua New Guinea's economy, accounting for 28% of the country's GDP and 88% of total exports in 2019. The PNG Liquefied Natural Gas (LNG) project, which began production in 2014, has been primary driver of economic growth and an important source of employment for Papua New Guinean citizens. 
However, the sector has also been at the centre of social conflicts around the environmental impacts of mining, revenue sharing, state participation in extractive industries and inter-ethnic tensions. In this context, the PNGEITI has sought to address issues related to revenue sharing mechanisms at the subnational level. EITI implementation is also helping to improving coordination among various ministries and serving as a platform for dialogue between industry, government and civil society.
Economic contribution of the extractive industries
8%

to government revenues
---
Innovations and policy reforms
In 2021, PNGEITI published a study on extractive state-owned enterprises, with recommendations to improve the management and reporting of these companies and their expenditures.
In April 2019, the PNG government adopted the National Policy for Transparency and Accountability in the Extractive Sector in Papua New Guinea to institutionalise the EITI. The policy requires that contracts and environmental reports be made publicly accessible, and that EITI data be used as a diagnostic to monitor data produced by government agencies.
In 2019, PNGEITI published a study on subnational payments and transfers of extractive revenue. The report identified gaps and opportunities for improving subnational reporting and laid the foundation for piloting recommendations in select provinces.

Details of oil and gas licenses were disclosed through EITI reporting for the first time, supplying gaps in the petroleum license registry.
---
---
Extractive sector management
Papua New Guinea's extractive sector is mainly governed by the Mining Act and the Oil and Gas Act and their amendments and regulations. Several other laws govern aspects of the sector, such as the Income Tax Act and the Environment Act. The mining sector is regulated by the Mineral Resources Authority (MRA) while the oil and gas sector is regulated by the Department of Petroleum and Energy. These bodies also collect fees for mining and petroleum respectively. The Internal Revenue Commission (IRC) collects and manages taxes paid to the central government.
The main taxes and fees levied on extractive companies include mining and petroleum tax (corporate income tax), group taxes (taxes withheld on employee salaries) and royalties. Provincial and local governments, as well as landowner groups, receive a share of extractive revenues through subnational payments.
Mining licenses (tenements) are awarded by the Tenement Administration Branch of the Mineral Resources Authority (MRA), while special mining leases for large-scale operations are issued by the Head of State. License are made publicly available via the MRA's online cadastre. Oil and gas licenses are awarded on a first come first served basis by the Department of Petroleum and Energy (DPE), although the technical and financial criteria for awarding licenses are not publicly defined.
No contracts have been published to date because of provisions in existing laws that mandate contract confidentiality. 
Papua New Guinea does not have a legal framework mandating the disclosure of beneficial ownership information. However, the terms "beneficial owner" and "politically exposed person" are defined in the 2015 Anti-Money Laundering Act of PNG. The PNG Multi-Stakeholder Group (MSG) defines a beneficial owner as an individual who owns or controls 5% or more of the shares or voting rights in a legal entity.
In 2020, PNG EITI published a study with information on beneficial and legal owners for the first time, covering 21 out of 145 companies operating in the extractive sector. Of these, 20 companies are more than 95% owned subsidiaries of publicly listed companies. The reporting entities that declared their beneficial owners contribute more than 29% of extractive revenues collected by the government.
Provincial and local-level governments and landowners receive shares of extractive revenues through subnational payments and transfers, which include shares royalties, dividends, compensation payments, development levies, Special Support Grants and other benefits as agreed through memoranda of agreement.
However, as evidenced in a 2019 PNG EITI study, distribution mechanisms are complex and there is a lack of clear, reliable, timely and useful reporting on subnational payments. As such, clarifying the flow of revenues through central and subnational governments remains a priority for EITI implementation in Papua New Guinea.
---
PNG EITI is administered by the Papua New Guinea Multi-Stakeholder Group (MSG), which is hosted by the Ministry of Treasury. The MSG is currently chaired by Hon. Ian Ling-Stuckey, Minister of Treasury. It is comprised of representatives from government, industry and civil society.
Government announces commitment to join the EITI
Multi-stakeholder group is formed
Papua New Guinea achieved a moderate score (70.5 points) in implementing the 2019 EITI Standard in November 2022. 
---
---
---