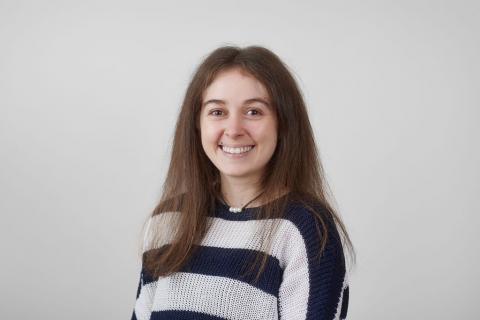 Auriane Grésillon
Language & Administrative Officer – Francophone Africa & MENA
Auriane provides coordination support for French translation and administrative coordination support to the Francophone Africa & MENA team.
Prior to joining the EITI, Auriane worked as a Sales & Marketing Assistant for a Norwegian start-up. She has over five years of experience in the fields of events, entrepreneurship, logistics, and hospitality for companies located abroad.
Auriane holds a Bachelor's degree in Business from the Atlantic Business School, Audencia Group, and a Master's degree in Entrepreneurship, Project Management & Business Support from the Graduate School of Management.
Her interests focus on learning languages, discovering cultures, playing the piano, and riding horses.