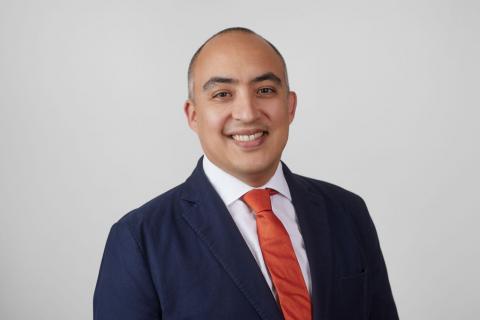 Esteban Manteca Melgarejo
Senior Country Manager – Latin America & the Caribbean
Esteban is a Senior Country Manager supporting the implementation of EITI in Latin America and the Caribbean.
Prior to joining EITI, Esteban worked as Manager of Government Relations and Regulatory Affairs at FEMSA Comercio. Previously, he was partner at GEA Grupo de Economistas y Asociados S.C., a consulting firm specialized in political and economic analysis in Mexico City. Before that, he served as advisor to the CEO of Petróleos Mexicanos (Pemex). He was also an external advisor to Mexico's EITI Secretariat during Mexico's candidate country process.
Esteban holds a BA in Political Science and International Relations from CIDE, in Mexico City, and a MA in Political Science from the University of Notre Dame, in Indiana, USA. He was a Fulbright-García Robles scholar.
He enjoys reading, dining with friends and family, and travelling with his wife and daughter.