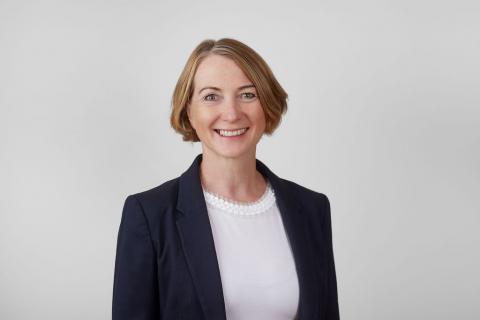 Joanne Jones
Communications Director
Joanne leads the EITI's communications team, developing and implementing communications plans to build public awareness around the EITI and natural resource governance.
In this capacity, she engages closely with EITI's partner organisations, particularly in the UK. She is also a member of the International Secretariat's senior management team.
Joanne has over 20 years of experience in communications and government relations, many of which have been spent in the natural resource sector, including as Vice President, Corporate Affairs at AngloGold Ashanti. During the last nine years she has worked as a consultant, with clients that included companies, governments and development partners in the UK and Africa.
Joanne holds a Master's degree in modern languages from St Andrews University in Scotland, an MBA from the University of the Witwatersrand in South Africa and a Master's in Sustainability Leadership from the University of Cambridge.
Joanne's spare time is spent with her husband and daughter, often walking, cycling or just enjoying the countryside.