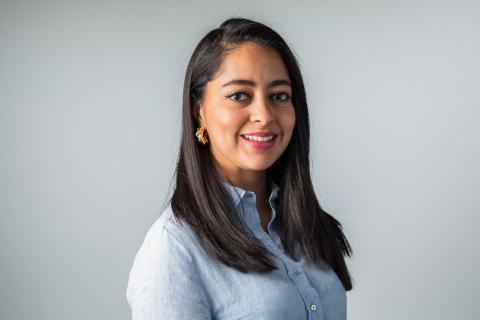 Mónica Osorio
Administrative Officer – Asia and Latin America & the Caribbean
Monica supports the Asia and Latin America and Caribbean (LAC) teams at the EITI and works on the Spanish translation. She also helps the teams organise country information.

Prior to joining the EITI, Monica worked as a project consultant with South Korean investment groups in Honduras. She also worked with several public institutions, including the National Congress in Honduras as an advisor and Zones for Employment and Economic Development as a consultant, which included collaboration from the Korea International Cooperation Agency (KOICA). She currently volunteers with the International Humanitarian Law group of Oslo Red Cross.
Monica holds a B.A. in International Relations from UNITEC (Honduras) and a M.A. in International Studies from National Chengchi University in Republic of China (Taiwan), for which she was awarded a scholarship from the International Cooperation and Development Fund (ICDF). Her personal interests include coffee and reading.