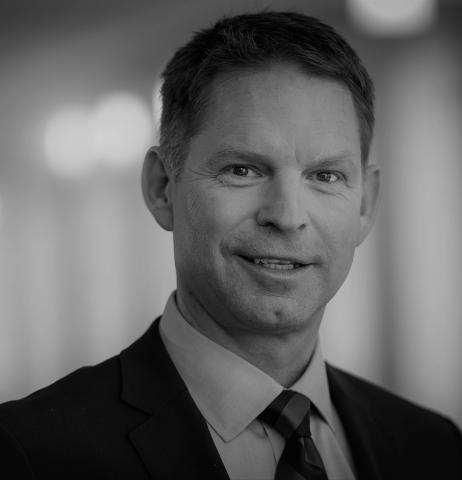 Nick Cotts
Senior Vice President, Sustainability and External Relations, Newmont Corporation
Nick Cotts is the Senior Vice President Sustainability and External Relations for Newmont Corporation and has been with Newmont for over 28 years. Throughout his career at Newmont he has held numerous roles at mine site, regional and corporate levels. Nick joined Newmont in 1994 as the environmental manager for the Yanacocha mine located in Peru and during his 11 year tenure transitioned to a broader sustainability focus including community relations, external relations, sustainable development and communications. Nick then transitioned to Newmont's Corporate offices in Denver on 2005 as the Director for Social Responsibility and Sustainability prior to relocating to Ghana, West Africa from 2006-2011 in the role of Regional Vice President, Environment and Social Responsibility.
Nick has worked in Newmont's corporate offices since 2012 where he has focused broadly on sustainability and leading a number of global initiatives in the including biodiversity, community development foundations, indigenous peoples, human rights, artisanal small-scale mining and responsible sourcing. Nick is currently working in support of global operations with a specific focus on government relations, external relations, social responsibility, and ESG reporting.
Nick holds a Bachelor of Science degree in Agronomy-Soil Conservation (1987) and a Master of Science degree in Range Management-Restoration Ecology (1990) both from Colorado State University.