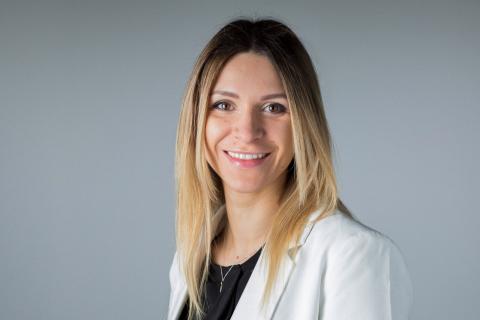 Oliana Valigura
Regional Director – Eurasia (on leave)
Oliana is a Regional Director at the EITI International Secretariat and supports the Eastern Europe, the Caucasus and Central Asia team. Her work focuses on coordinating and supporting EITI processes in portfolio countries; leading regional coordination, networking and capacity building; providing expertise on beneficial ownership transparency across implementing countries; and supporting the Governance and Oversight Committee.

Prior to joining the EITI in 2015, Oliana worked for Publish What You Pay, a global civil society network, as a regional coordinator for the Eurasia region. She has extensive experience as a civil society activist and youth leader, advocating for better management of the energy sector and greater reforms in her home country, Ukraine. 
Oliana holds a M.A. in Political Analysis from Taras Shevchenko National University of Kyiv. She has a great interest in learning languages. In addition to speaking Ukrainian, Russian and English fluently, Oliana also studies French, Japanese and Norwegian.