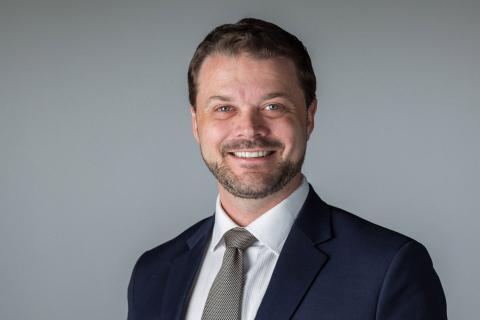 Alex Gordy
Technical Director
Alex leads the EITI International Secretariat's technical work, including on Validation, open data, systematic disclosure of EITI data and on state-owned enterprise transparency. He acts as Secretary to the EITI Board's Validation Committee and was previously Validation Director. 

Alex has over 17 years of experience in private-sector business intelligence and political risk analysis covering banking, finance and the extractive industries in Africa and Asia. He has published extensively and spoken at many conferences on these topics. His earlier professional experience includes working at the United Conference on Trade and Development and the European Bank for Reconstruction and Development. 
Alex holds a M.A. in International Relations from the University of Sussex and a B.A. in History from the University of Bristol. In his spare time, he enjoys playing squash, learning Asian languages and reading non-fiction. Over the past 15 years, Alex has lived in Indonesia, Kuwait, Morocco, Nigeria, Senegal and Thailand. He is currently based in Bangkok.