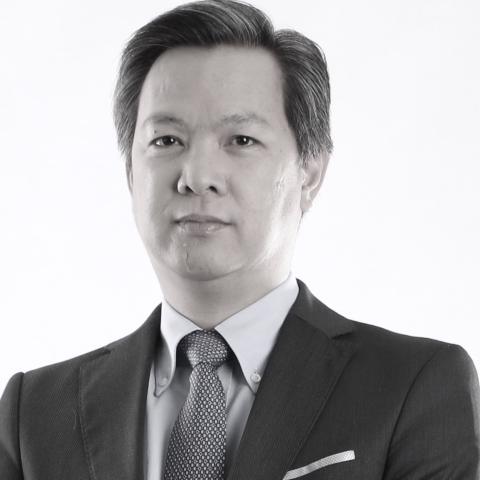 Bayani Agabin
Chairman of the Multi-Stakeholder Group (MSG) and Focal Person, Extractive Industry Transparency Initiative (EITI) - Philippines Undersecretary for Legal Services and Local Finance Group, Department of Finance, Philippines
Bayani H. Agabin joined the Department of Finance (DOF) in 2016 as Undersecretary for Legal Services Group, where he continues to serve as such. It is now called the Legal Services and Local Finance Group (LSLFG).
His key responsibilities include providing legal advice and opinion on the domestic and international aspects of finances, taxes, customs, and tariffs, as appropriate, within the DOF as well as its bureaus and other attached agencies.  He also provides legal support and advice on matters of key strategic, financial, and reputational importance to the Department and ensures that the highest standards of governance, risk management, and compliance with law, policy, and regulations are observed at all times.
Undersecretary Agabin oversees the Bureau of Local Government Finance (BLGF), under the supervision of the Secretary of Finance. He also serves as the alternate of the Secretary or represents the DOF in various government boards and committees, including the Monetary Board, Fiscal Incentives Review Board, Anti-Terrorism Council, and the bodies established under the Bangsamoro Organic Law, namely, the Inter-Governmental Relations Body (IGRB), the Inter-Governmental Fiscal Policy Board (IFPB), where he serves as the Joint Secretariat Co-Chairman, and the Inter-Governmental Energy Board (IEB). Additionally, Undersecretary Agabin supervises the Revenue Integrity Protection Service (RIPS), the anti-corruption arm of the DOF.
He was also Chairman of the Multi-Stakeholder Group and Focal Person for the Extractive Industry Transparency Initiative (EITI) - Philippines from 2016 to 2022.  He served as the alternate to Secretary of Finance as the Co-Chairman of the Mining Industry Coordinating Council (MICC) from 2016 to 2022 and as a member of the board of directors of the National Resource Development Corporation (NRDC) and the Philippine Mine Development Corporation (PMDC), representing the DOF.
Undersecretary Agabin obtained his degree in Economics in 1989 and law degree in 1994, both from the University of the Philippines. Before joining the government, he was the Assistant Vice-President for Legal in the Philippine Associated Smelting and Refining Corporation (PASAR) and Vice President for Legal Affairs of the Rapu-Rapu Minerals, Inc. (RRMI). He also represented mining firms listed in the Philippine Stock Exchange, the Australian Stock Exchange, and the Canadian Stock Exchange with mining interests and operations in the Philippines.