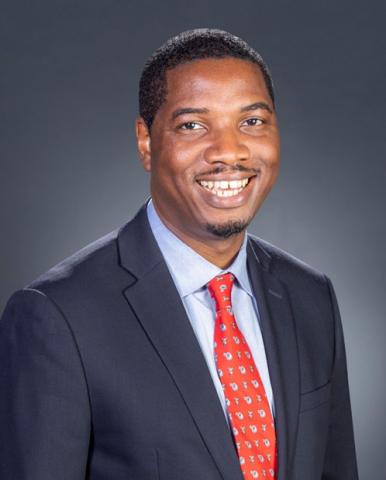 Chinonso Emehelu
Senior Director, Public & Government Affairs, Exploration, Strategy & Business Development, ExxonMobil
In January 2023, Chinonso T. Emehelu was appointed Senior Director, Public & Government Affairs responsible for Exploration, Strategy & Business Development, Global Public Policy, ExxonMobil. In this role, Chinonso leads the government and policy team for global exploration, strategy and business development in ExxonMobil's Upstream business division. Together with the team, he provides strategic advice, geopolitical risk identification and analysis to better inform global business strategies and investment decisions.
Prior to his current role, Chinonso was the Senior Director International Financial Institutions and Africa, International Government Relations where he led policy engagement with International Financial Institutions. In addition, he supported ExxonMobil engagement and strategy in Africa.  From 2018-2020, as Manager, LNG Market Development, Chinonso led efforts to develop LNG markets and import solutions to address energy needs of emerging markets of Asia including project identification and business development for multibillion dollar LNG to Power projects in Vietnam, and ASEAN region.
Between 2008-2018, Chinonso held other roles in ExxonMobil including Director, Africa, International Government Relations where he supported international government relationship building, energy policies and strategy in sub-Saharan Africa countries. As an upstream public and government affairs advisor he supported operations for ExxonMobil's strategic relations plans in the Americas, the Middle East and Russia.
Chinonso received a bachelor's degree in electrical and electronics engineering from the Federal University of Technology in Owerri, Nigeria in 2004 and a master's degree in international affairs with a focus on international energy management and policy from Columbia University, New York, U.S.A in 2008. He joined ExxonMobil in 2008.
Chinonso is currently Board Chair of PanAfricare, a non-profit Africa based organization with expertise in implementing intervention programs that improves lives of many communities across the continent.  He was also a Stephen M. Kellen Term member of the Council on Foreign Relations.