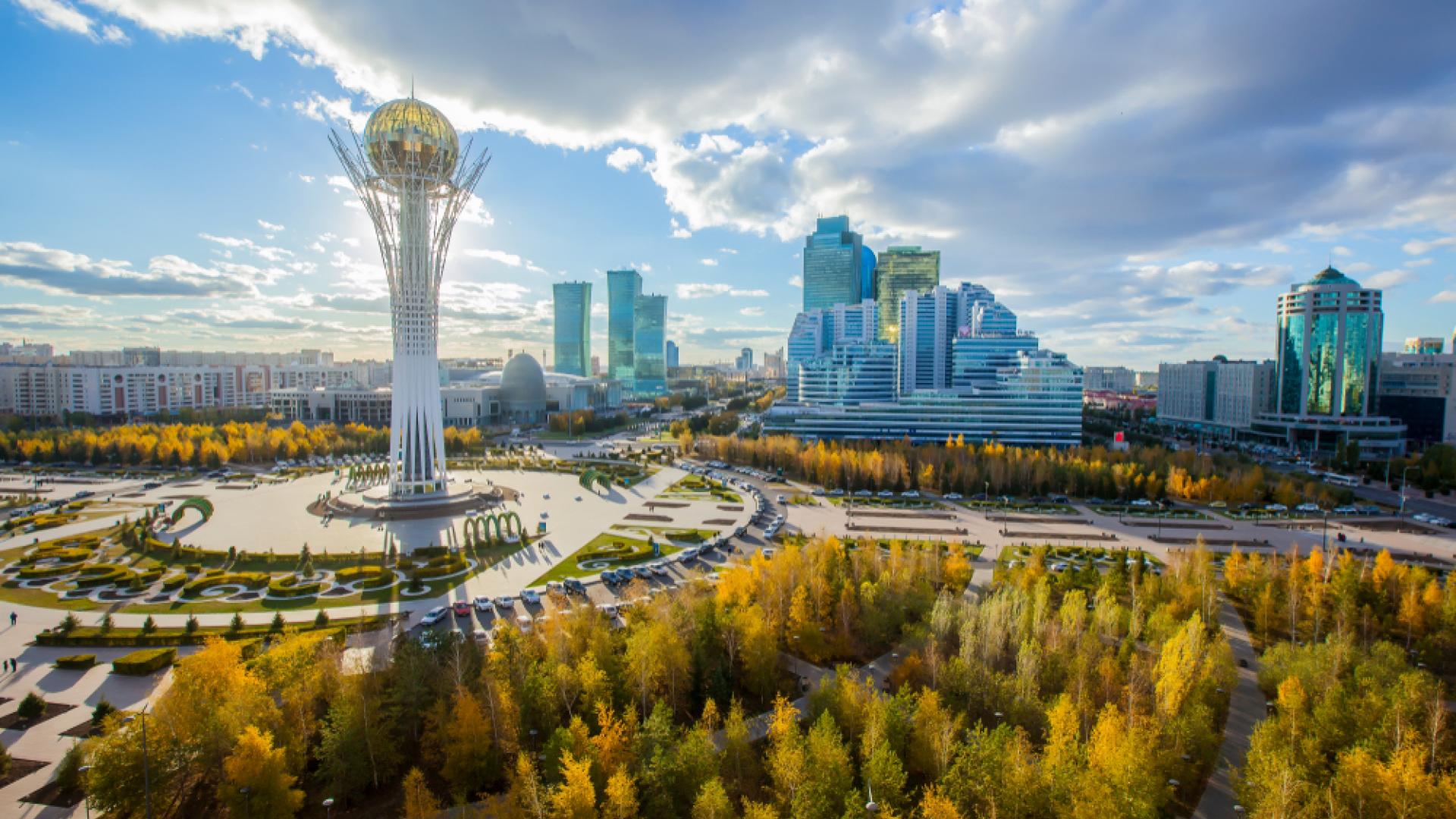 Overview and role of the EITI
Kazakhstan is rich in natural resources and is a leading producer of oil. The country also produces gas, coal and metal ores. The extractive sector plays an important role in the country's economy, accounting for nearly 46% of total tax payments. Oil and gas accounted for 21.3% of the country's GDP in 2019. However, the COVID-19 pandemic and oil price fluctuations has had a significant impact on the country's economy.
Extractive projects have been a trigger for social and environmental debates, especially in communities hosting extractive activities. Kazakhstan uses the EITI platform to support debate on extractive issues and strengthen systematic disclosure of extractive data through government systems. It has also used its EITI reporting in response to public demands for transparency on issues related local content, state-owned enterprises, social investments and transportation of oil, gas and minerals.
Economic contribution of the extractive industries
46%

to government revenues
---
Innovations and policy reforms
The EITI multi-stakeholder group is working on gradual transition towards systematic disclosure to explore innovative approaches to make the EITI more relevant and useful. A lot of extractives data is already available through government and company websites. For example, ESGU portal provides timely information on tax and non-tax payments from the extractive sector as well as quasi-fiscal expenditures. In 2017, EITI Kazakhstan conducted a pilot study on mainstreaming EITI reporting through government systems.

Kazakhstan is working on establishing the National Databank of Mineral Resources which is expected to further the country's efforts to systematically disclose extractives data.
---
---
Extractives sector management
Kazakhstan's extractive sector is mainly regulated by the Code on Subsoil and Subsoil Use. Revenues are mainly collected through direct taxes from extractive companies, in accordance with the Tax Code.
The oil and gas sector is mainly regulated by the Ministry of Energy, while the mining sector is mainly regulated by the Ministry of Industry and Infrastructure Development.
Exploration and production licenses for solid minerals are issued on a first come first serve basis and granted through an e-licensing web portal. Hydrocarbon and uranium exploration and production rights are issued through tender process and are regulated by contracts. The Ministry of Energy administers contracts for hydrocarbons, coal and uranium projects, while the Ministry of Investment and Development approves mining projects.
The Code on Subsoil and Subsoil Use, approved December 2017, introduces a simplified process for license and contract allocation, including through online services, and more flexible technical and financial criteria.
An interactive license cadastre map, hosted by the Committee of Geology and Subsoil, includes information on license holders, types, coordinates, and commodities being produced. A list of issued licenses is published on the Ministry of Industry and Infrastructure Development website.
Some contracts are published on the Resource Contracts Portal.
The Code on Subsoil and Subsoil Use mandates extractive companies to disclose information on the persons and (or) organisations that directly or indirectly control the entity. 
In 2019, the Ministry of Industry and Infrastructure Development began disclosing beneficial ownership data on its website, including names of beneficial owners and their level of ownership. However, the data only covers the mining sector and new licenses.
The revenues from oil and gas companies are allocated to the National Fund, except for export customs duties that are allocated to the national budget. The national budget receives transfers from the National Fund, and then transfers funds onwards to local budgets. The amount to be transferred is approved by the Budget Law annually. The revenues from mining companies go to the national and local budgets, depending on the type of tax or payment.
Revenue and expenditure reports are regularly published by the Ministry of Finance in the Statistical Bulletin.
---
Kazakhstan EITI is administered by the Kazakhstan Multi-Stakeholder Group (MSG), also known as the National Council of EITI Stakeholders (НСЗС). The MSG is hosted by the Ministry of Industry and Infrastructure Development. It is comprised of representatives from government, parliamentarians, industry and civil society.
Government announces commitment to join the EITI
Multi-stakeholder group is formed
First Validation – Found to be close to compliant
Second Validation – Found to be compliant
First Validation – Found to have made meaningful progress
Kazakhstan was found to have made meaningful progress in implementing the 2016 EITI Standard in August 2019, following its second Validation. Kazakhstan fully addressed three of the 10 corrective actions identified in its previous Validation. The next Validation is expected to commence in January 2023.
---
---