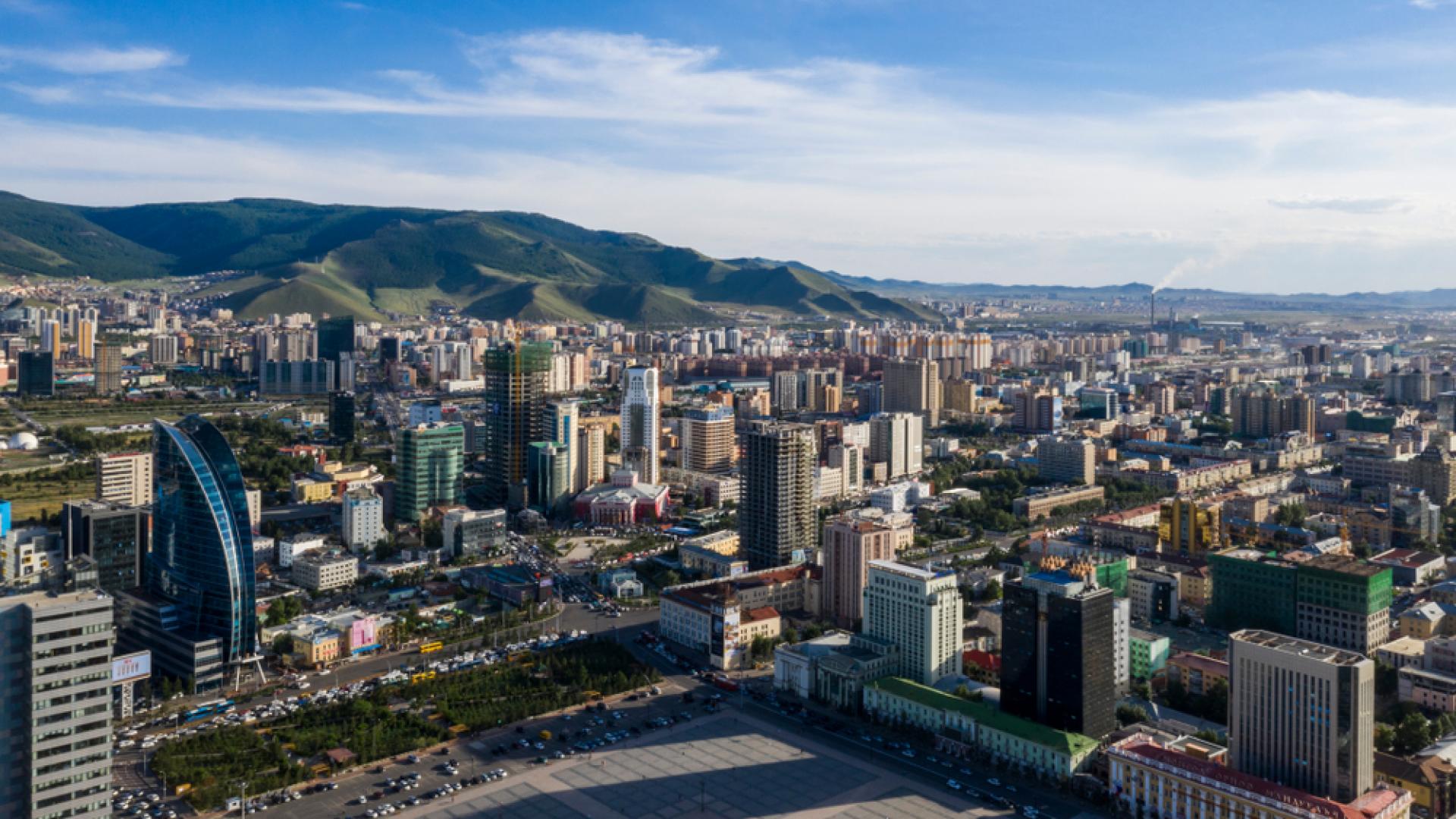 Overview and role of the EITI
The mining sector is a major part of Mongolia's economy and an important source of economic growth, representing 21.6% of the country's GDP, 57% of total industrial production and 42% of total investments in 2020. Mining production is mainly centred around gold, copper, coal and iron, and accounted for 26% of the national budget revenue in 2020. Mongolia also has a small oil and gas sector however these resources remain largely underdeveloped.
The government receives a significant portion of its income from extractive companies, and also participates directly in extractive activities through shares in mining companies, especially the wholly-owned Erdenes Mongol LLC and its subsidiaries. 
Mongolia is using the EITI to strengthen accountability, governance and public understanding of the extractive sector, notably through ensuring accessible, regular disclosure of information on the sector. It has also used the EITI platform to promote contract disclosure.
Economic contribution of the extractive industries
30.9%

to government revenues
---
Innovations and policy reforms
Mongolia EITI drafted a law to address issues relating to the public availability of beneficial ownership information, contracts and corruption risks in the extractives sector, which it sees as important to support a sustainable and stable financial and institutional framework for complying with global transparency standards.
Mongolia EITI is working to produce a study to identify the needs for building the capacity of subnational EITI councils in the country's provinces (aimags) and to develop a subnational work plan to implement recommendations from the study. 
In 2020, the Ministry of Mining and Heavy Industry (MMHI), together with the Open Society Forum and Center for Legislation and Policy Research, commissioned and published a preliminary survey report on legal requirements for minerals sector transparency. 

The environmental impacts of mining are at the centre of public debate in Mongolia. EITI reporting enables public oversight of the different types of environmental payments made by extractive companies, which totalled 3.18% (USD 37 million) of total extractive revenues in 2018.

In 2017, the Open Society Forum (Mongolia), in cooperation with the government and EITI Mongolia, launched an online

contracts portal

in order to meet the EITI's requirement on contract transparency. As of October 2021, a total of 827 contracts were disclosed through the portal.
---
---
Extractive sector management
Mongolia's extractive sector is governed by the Minerals Law, 2006, the Law on Common Minerals (2014) and the Law on Petroleum, 2014. Mongolia also has a number of laws regulating the environment, budget and taxation, and businesses, such as the Law on Environmental Impact Assessment (2012), the Law on Royalty (2012), the Law on Air Pollution Charges (2010), the Law on Corporate Income Tax (2006), the General Tax Law (2008), the Law on Auditing (2015) and the Law on Licensing of Business Activities (2001), among others.     
The sector is mainly regulated by the Ministry of Mining and Heavy Industry (MMHI), which formulates mining laws, regulations, policies, programmes and project development. It also oversees the Mineral Resource and Petroleum Authority of Mongolia, which supports policy-making for the sector. The Mongolian Tax Administration implements tax legislation and collects extractive revenue for state and local budgets.
Mining exploration and exploitation licenses are granted through a tendering process and issued by the Cadastre Division of the Mineral Resource and Petroleum Authority of Mongolia (MRPAM). The Ministry of Mining and Heavy Industry (MMHI) and MRPAM are also involved in the process for awarding petroleum exploration and exploitation licenses.
MRPAM's cadastre website has published information of more than 2,500 valid licenses. EITI Mongolia also publishes minerals license information on its website.
The government has taken actions to improve contracts disclosure by repealing the confidentiality clause in model petroleum product sharing agreements. In 2017, the Open Society Forum (Mongolia), in cooperation with the MMHI and EITI Mongolia, launched an online contracts portal. However, some larger contracts are not yet publicly available.
In 2017, the government approved a National Anti-Corruption programme (Resolution No. 114), which provides for a plan to disclose beneficial owners in accordance with the EITI Standards. The government has adopted beneficial ownership reforms in various laws including the Law on State Registration of Legal Entities (2018 amendment), the Law on Minerals, and the Law on Combating Money Laundering and Terrorist Financing. 
EITI Mongolia publishes some beneficial ownership information through EITI Reports and on its website, however disclosures are not comprehensive.  
In 2021, Mongolia became a participating country in Opening Extractives, a global five-year programme delivered by the EITI and Open Ownership to improve the availability and use of beneficial ownership data.
Most government extractive revenues flow to the national budget. Effective from 2020, 50% of mining tax revenues are allocated to the General Local Development Fund (GLDF) and further distributed through earmarking and local community development funds. In addition, VAT and 5% of royalties from mining, as well as 30% VAT and 10% to 30% of royalties from petroleum, are allocated to the GLDF.
The General Local Development Fund provides administrative units with their own needs-based investment options and programmes, which are endorsed and approved by local communities. In 2020, a total of 172.6 billion MNT was allocated to the fund, of 165.7 billion MNT was further allocated to the local development funds of provinces (aimags) and the capital city commensurate to population size, distance, territorial size and local development index.
---
Mongolia EITI is administered by the Mongolia Multi-Stakeholder Group (MSG), also known as the National Council.  The MSG is chaired by the Minister of Mining and Heavy Industry. It is comprised of representatives from government, industry and civil society. 
Mongolia also has an EITI Working Group (MSWG), a coordinating body that meets at least once every quarter. The MSWG is headed by the Senior Adviser to the Prime Minister of Mongolia and consists of 33 members from government, companies and civil society.
Mongolia achieved a moderate overall score (70 points) in implementing the 2019 EITI Standard in October 2022.
---
---