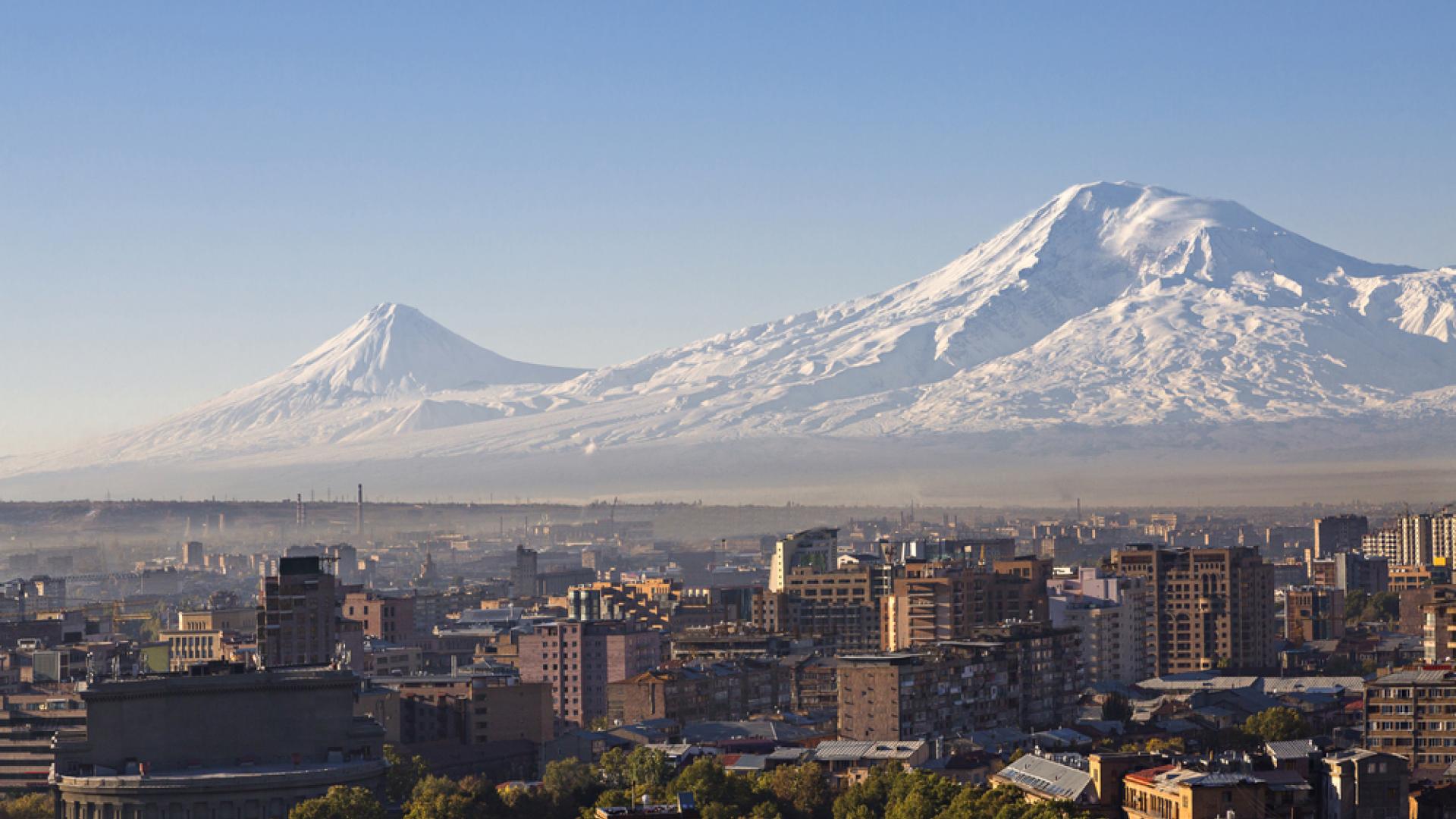 Overview and role of the EITI
The metal mining sector is an important contributor to the Armenia's largely agricultural economy, accounting for 5.4% of government revenues and 39.3% of exports in 2019. The country mainly produces copper, molybdenum, zinc, gold and silver. One of Armenia's national priorities includes strengthening the culture of responsible mining through application of the best international practices and improving legal regulations.
By fostering cooperation between government, businesses, and civil society, the EITI has helped to introduce a new culture of dialogue in Armenia. Armenia implements the EITI to strengthen implementation of transparency and accountability standards in the mining sector, enhance competitive investment environment for investors, promote systematic disclosure and data use and strengthen public understanding about the sector.
Economic contribution of the extractive industries
5.4%

to government revenues
---
Innovations and policy reforms
In May 2020, the Law "On targeted use of environmental tax paid by companies" was amended to expand the scope of companies required to pay environmental tax to the affected communities. The amendments stipulate that all companies eligible for production of metallic minerals will receive environmental tax deductions.
In June 2020, the American University of Armenia (AUA) Center for Responsible Mining disseminated online training sessions and videos on the EITI Standard and responsible mining for local stakeholders. The campaign aimed to strengthen awareness about the EITI process and build capacity among the multi-stakeholder group and other interested stakeholders.
---
---
Extractive sector management
Armenia's mining sector is governed by the Mining Code, which determines the rights of subsoil use, how to obtain them, responsibilities and obligations of the engaged parties and government authorities, and other issues related to the mining sector management. Taxes are paid and collected in accordance with the Tax Code. Armenia also has a number of laws regulating the environmental impact of the sector, including the RA laws "On Wastes", "On Environmental Impact Assessment and Expertise", "On Environmental Control" and "On Targeted Use of Environmental Payments Made by Companies", among others.
The mining industry is mainly regulated by the Ministry of Territorial Administration and Infrastructure and the State Revenue Committee, a tax and customs entity which oversees implementation and application of the tax legislation.
Mining exploration and production licenses are awarded on a first come first served basis by the Ministry of Territorial Administration and Infrastructure (MTAI) in accordance with the Mining Code. In cases where there are two or more applicants for a particular production permit, the bearer of the exploration permit for the same area is given a preference.
The government publishes all mining licenses and contracts since 2018. In June 2020, the government approved legislative amendments requiring the publication of non-metallic minerals extraction contracts from 2021. In addition, environmental impacts assessments (EIAs) are available on the Ministry of Environment website.
Since 2020, all companies applying for or holding mining rights are required to submit beneficial ownership information to the State Register of Legal Entities under the Ministry of Justice. A 2020 study by Open Ownership provided a detailed assessment of Armenia's beneficial ownership legal framework.
Since 2021, beneficial ownership data is submitted through an online register hosted by the Ministry of Justice. Moreover, several amendments to relevant legislation were approved in 2021 to expand the scope of reporting from to all sectors.
In 2021, Armenia joined the Opening Extractives, a global programme that aims to transform the availability and use of beneficial ownership information. 
Most mining taxes, royalties and payments are made to the State Revenue Committee and the Ministry of Environment. A portion of environmental payments are further re-allocated to communities affected by their operations based on proposed projects.
Mining companies also make a number of payments are also made to local governments, including rent, payments related to socio-economic development, property tax, land tax, land disposal fee. EITI reporting discloses the total revenues collected by each community from mining companies as well as the total sum collected by all communities for each revenue stream. EITI reporting has helped to clarify further which subnational payments are mandatory and which are provided as charitable donations.
---
Armenia EITI is administered by the Armenia's Multi-Stakeholder Group (MSG). The MSG is chaired by the Deputy Prime Minister of Armenia. It is comprised of representatives from government, industry and civil society.
Armenia was found to have made satisfactory progress in implementing the 2016 EITI Standard in July 2020, following its first Validation. The next Validation is expected to commence in July 2023.
Moreover, in June 2020, the EITI Board agreed that Armenia has made satisfactory progress in implementing EITI Requirement 2.5 on beneficial ownership.
---
---