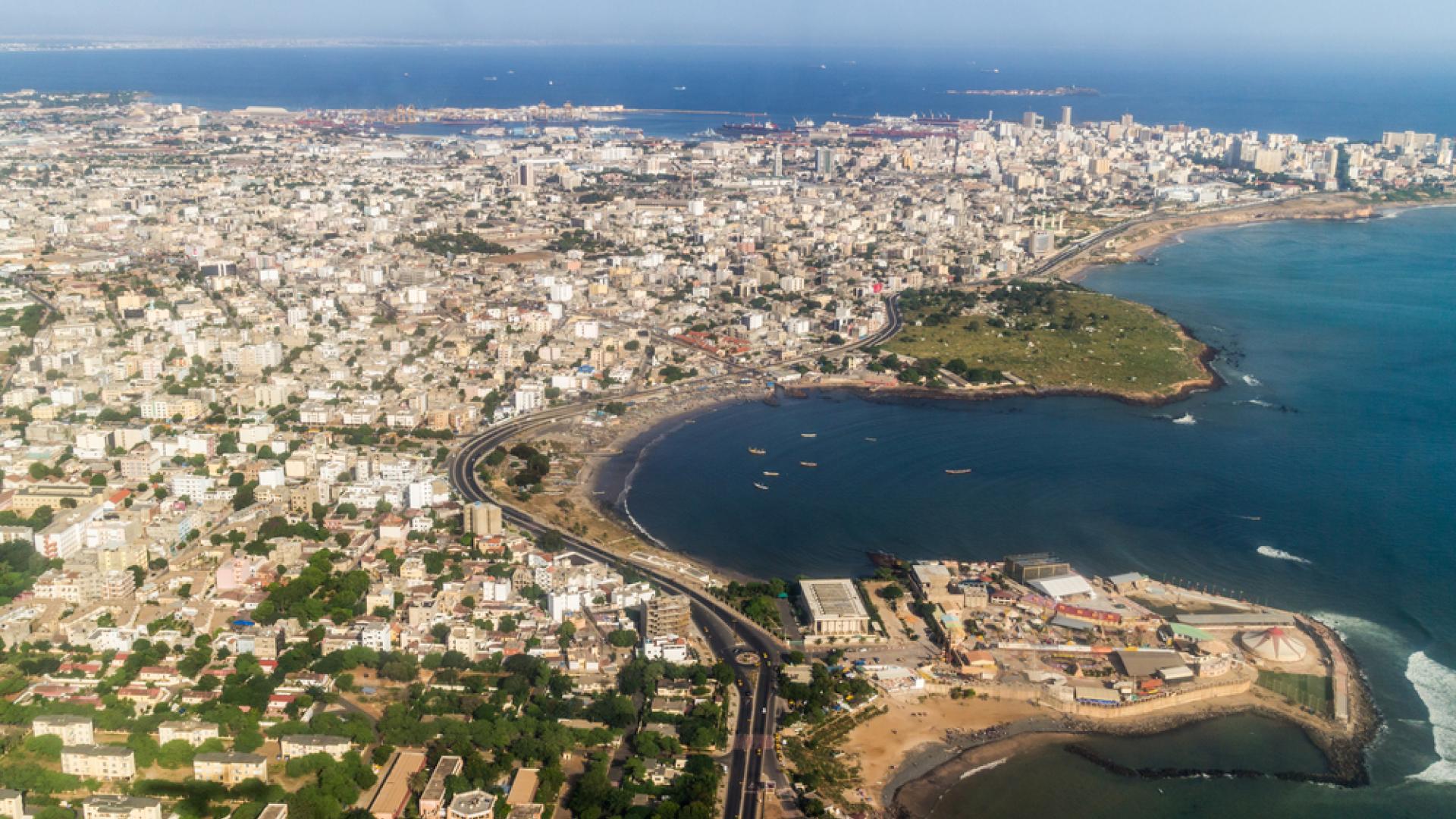 Overview and role of the EITI
While Senegal's extractive sector accounted for less than 6% of government revenues, it contributed nearly 38% of total exports in 2020. Senegal is a leading producer of phosphates, with an annual production of nearly 2.5 million tonnes in 2019. The country is also a modest but growing producer of gold, natural gas and construction materials. In 2018, Senegal and Mauritania reached a final investment decision with energy companies BP and Kosmos Energy for the Greater Tortue Ahmeyim project, which is expected to produce 2.5 million tons of liquefied natural gas yearly and 70 million cubic feet of natural gas per day.
Given the recent natural gas discoveries, Senegal is using its EITI implementation to inform relevant reforms including publication of oil and gas contracts. In addition to Senegal's EITI multi-stakeholder group (MSG), parliamentarians established a Parliamentary Network on Transparency in 2014 to use EITI to improve transparency and public understanding of the management of natural resources.
Economic contribution of the extractive industries
5.66%

to government revenues
---
Innovations and policy reforms
President Macky Sall established a

Strategic Orientation Committee for Oil and Gas

(COS-PETROGAZ) to oversee the sector and ensure transparency in the management of the oil and gas sector, including in the allocation and transfer of licenses.

The government published 10 oil and gas production sharing contracts (PSCs) and 27 mining contracts during Senegal's EITI candidature application.

In 2014, a Parliamentary Network on Transparency was established to use EITI information and provide input to MSG deliberations.
---
Extractive sector management
Senegal's mining sector is governed by the 2016 Mining Code, which requires that mining companies participate in EITI reporting (Article 95). It provides for various types of mining titles and defines the conditions for obtaining them. Following the recent oil and gas discoveries, Senegal reformed its legal framework for the hydrocarbons sector with the adoption of the 2019 Petroleum Code and 2020 Gas Code. EITI Senegal publishes legislation pertaining to the extractive sector on its website.
The extractives sector is mainly regulated by the Ministry of Mines and Geology, the Ministry of Petroleum and Energy, the Directorate of Tax and Lands, and the state-owned oil company PETROSEN, which collects proceeds from the sale of the state's share of oil and gas production.
Mining licenses are awarded by the Ministry of Mines and Geology's Directorate General of Mining on a first come first served basis. Oil licences are granted either by a bidding process or by direct consultation with the Ministry of Petroleum and Energy and the state-owned oil company PETROSEN.
The Directorate General of Mining manages the mining cadastre, while the Directorate General of Hydrocarbons manages the oil cadastre. The registers are only accessible upon request, however the mining directorate provides map of mining permits on its website.
The Law n° 2012-22 on transparency and public financial management mandates the publication of mining contracts, and the mining and petroleum codes specify that mining, oil and gas contracts must be published in the government's official journal. The government published mining and oil conventions, and EITI Senegal also publishes many mining and oil and gas contracts, which are also available on the Resource Contracts portal.
The disclosure of beneficial owners is regulated by a decree of March 19, 2020. Beneficial ownership information is recorded in the commercial register and accessible upon request by relevant administrations and courts as well as by individuals demonstrating a legitimate interest.
The decree defines a beneficial owner as any individual holding an interest of 25% or more in a company, in line with the European Union's Anti-Money Laundering Directive with a 25% threshold. In 2017, EITI Senegal published a study with a view to proposing legal reforms on beneficial ownership transparency. 
In 2021, Senegal joined the Opening Extractives, a global programme that aims to improve the availability and use of beneficial ownership information.
The Directorate of Treasury and Public Accounts manages almost all extractive industry revenues in Senegal, although regional and municipal governments oversee small direct subnational revenues from the mining sector.
The 2016 Mining Code provides for the allocation of 20% of mining fees and royalties to a support and equalisation fund for local communities hosting extractive activities.
---
EITI Senegal is administered by the Senegal Multi-Stakeholder Group (MGS), also known as the Comité national ITIE Sénégal (CN-ITIE). The MSG is chaired by the Minister of State, Ms Awa Marie Coll Seck.
Government announces commitment to join the EITI
Multi-stakeholder group is formed
Candidature application is submitted
Senegal becomes an EITI member
Senegal achieved a very high overall score (93 points) in implementing the 2019 EITI Standard in October 2021.
---
---